How To Secure Your Internet Browsing, Hide or Change your IP Address
There are a few ways of doing this but it also depends on which part we're talking about.
If you are worried about being spied on whether you are at home, travelling, at the coffee shop/mall etc, at work you are at risk of being spied on and being hacked by having your private data intercepted. You can also be spoofed easily when using a wifi hotspot or even from home if your router or another PC Is hacked. You can also be tracked and traced easily on social media, gaming, e-mail and this has lead to SWATTING (where people make a fake call saying you have a gun and the police come for you!). The point is with a VPN this is virtually impossible to be found or attacked this way. It also provides a way around potential spoofing even if the network you are on is trying to redirect through DNS poisoning (eg. you think you are visiting your bank but you have been unwittingly shown the hackers version where they will compromise your details and even your money).
The best way to avoid these problems is simply to use a trusted account from a secure VPN Service provider. However don't just use any VPN provider. The biggest and most popular providers you hear about often give out your information to third parties or even the authorities "just because" without any process or objection.
Not all providers keep you safe
One of the most recent scandals was from HMA "Hide My Ass" where they gave out a customer's information since they are based in the UK.
Now this is typical for most providers working in so-called PRISM countries where data protection and privacy are far from assured.
With that said it looks like HMA freely gave out information without any due process. Perhaps they even gave out information from all of their servers and customers as well at various times one could assume.
Now in all fairness we are not suggested one should use a VPN to do illegal things but for our purposes it is to avoid undue privacy violations, surveillance and security.
Some trusted provider recommendations
This article is something I also found helpful when comparing VPN providers.
My personal choice of VPN provider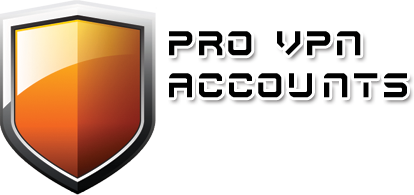 Based on the above article I've been using Pro VPN Accounts for a long time now with no issues. The service has kept me safe, private and offers more locations and servers than other providers for the money. I especially like how I don't have to pay extra or do anything to connect to other servers (something providers like Strong VPN make you pay extra for and have to manually login and change your server!).